You are a small business owner who wants to grow your business.  You have a website but you know you can do more to rank on page one of Google and beat your competition.  But, where do you start?  With this Ultimate Small Business SEO Checklist, you will gain the knowledge and tools necessary to optimize your website and outrank your local competition.  And, it's easy!
This checklist is the first of three that will guide you through the SEO basics that you will implement in Month 1. Month 1 SEO will focus on the technical stuff (on-page optimization) and it will be the foundation for your SEO success. In months two and three we will talk about some off-page optimization you can do that will really drive traffic to your site.
Why You Need SEO For Your Local Business
Most purchasing decisions start with a Google search.  Google is the #1 search engine if you are not showing up on page one you are missing out on a ton of potential business.
People are searching Google for a reason.  They are looking to buy something or are looking for reviews of local businesses. There is an intent behind their search. You want to make sure you are the one solving their problem.
There is not a lot of competition.  The competition for ranking a local business on Google is a lot less than if you are trying to sell something to a global audience. And, I can guarantee you that most of your local competitors are not doing SEO or are not doing it well. It's easy to rank.
Everyone seems to be focused on Facebook advertising.  Why spend money on advertising when you can follow the easy steps outlined here and show up organically on search engine results.
Your Competitors Are Not Doing SEO
As I mentioned previously, your local competitors are probably not doing SEO and there are many reasons why.
It's too hard. Your competitors don't really understand SEO and it seems daunting to even try to understand it. That's why it's not competitive.
It costs too much. This is a misconception that a lot of business owners have. Sure, it will cost a little money (if you hire an SEO agency) and some time if you do it yourself. But, it does not compare to what you'd pay for pay-per-click (PPC) or other forms of advertising. I think you'd much rather have your site ranking organically than having to pay for traffic to your site.
There are too many ranking factors…it's confusing. Sure, there are a lot of factors that Google looks at when ranking websites. But, there is a formula for success. Following the SEO guidelines outlined here will get you there.
It takes too long. Let me debunk this myth right now. SEO is an investment in your business. It does take some time for a website to get authority and credibility with the search engines. But, like anything else in life, if it sounds too good to be true it probably is…or, it's a scam.
Month 1 Checklist – The Technical Stuff
During Month 1, we are going to focus on the following on-page elements to make sure you have a solid foundation to rank on page one of Google.  We will dig into each on in more detail below.  Our focus for Month 1 will be:

Identify Your Keywords
For every page of your website you want to focus on a keyword or keyword phrase that describes your business. These are the keywords that potential customers will be searching for. For example, if you have an In-Home Senior Care Agency in a local market, you would want to have a page using the keyword phrase "In-home Senior Care". You may also have a page that describes your "Caregivers" and one that talks about your specialization in "Alzheimer's Disease and Memory Care".
For more detailed information on keywords and keyword research check out my previous article How To Research Keyword Competition – The Quickest Way to Page 1 Ranking. 
Write Content
Once you have your list of keywords, create one page of authority content for each keyword that you want to rank for. I would recommend that your page content be at least 300 characters (ideally between 500 – 1000 character count). Your content is what your potential customers will be reading about your product or service so make it compelling and make it readable. You don't just want to stuff a bunch of keywords on the page. You are writing for a real person who is interested in buying from you.
Make sure your title is unique and descriptive and, of course, contains your keyword. I would also recommend that you add additional quality content to your website monthly. Google likes fresh, relevant content.
SEO Optimize Each Page of Your Website
Once you have identified your keywords, then you can start optimizing each of your pages.
Add the keyword to the Page Title.
Add the keyword to the Page URL (or Permalink). This is the web address that will link to your page content.
Add the keyword to your Header Tag.
Add page title to the Meta Title section. If you are using the All In One SEO Pack, you can add it easily at the end of your page in the WordPress dashboard.
Write a Meta Description for your page. This is the preview snippet will show up on the search engine results page so you want to make sure that it is readable by a human (makes sense) and that it also contains your keyword(s).


Get Google-y
If you are trying to get your website ranked in Google, it would make sense to take advantage of all the tools Google has to offer. The good news is they are free and will definitely add some SEO juice to your website.
Create and claim your Google My Business Page. This is a must for a local business. This is a large box that shows up on the right-hand side of the search results page that has a bunch of information about your business including your address, phone number, business hours, reviews, and even pictures of your business. For information on how to set up your free Google My Business Page, click here.
Set up Google Analytics on your website. Google Analytics is a free service by Google that will track and report on the traffic on your website. It will help you make data-driven decisions on how to improve your site. For information on setting up your free Google Analytics account, click here.
Create a Google+ Page. Just like Facebook and Twitter, Google+ offers you the opportunity to create a business page to promote your business, organization or a specific product you have in mind. The Google Plus community is growing in numbers and you can take advantage of a Google Plus page to get your business to a wider audience.
Embed a Google Map on Your Website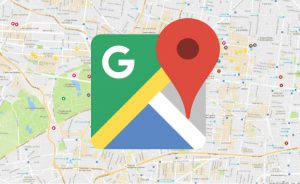 Remember, Google LOVES Google. Embedding a Google Map on your website not only shows potential customers where you are and how to get to your business, Google loves it and will reward you in higher search rankings. For information on how to embed a Google map onto your website click here.
I would definitely embed a Google Map on your Contact Page and recommend that you have at least your address and phone number on every page of your site.
Embed a YouTube Video on Your Website
A YouTube video embedded on your website will increase your SEO. After all, Google owns YouTube and Google LOVES Google.
Don't be camera shy! There are plenty of ways you can record a video for your website without having to be in front of the camera. You can do still images with text scrolling and nice music in the background. Or, you can take a video of your products or people shopping in your store. I have one client who has a video of their production process and their customers love it. Be creative and let your potential customers have a glimpse of your business' personality.
Optimize Each Image
Often times I see people forget about optimizing the images on their website. This is really important because search engines cannot read an image. You have to tell Google what the image is all about in order for it to rank in the search results. And, images are powerful for SEO. So, you want to add a keyword for the page it's on to the file name and image alt tag.
As you can see on the screenshot below, I inserted that SEO image into one of my web pages. Over on the right is where you would add your Title, Alt Text and Description for your image. The Alt Text is basically what the image is or the keyword you want it to rank for.
To edit your images go to your WordPress dashboard and from the left side go to Media > Library and click on the image(s) you want to edit.

Optimize Your Logo
Just as you optimize each of the images on your website, you should optimize your logo. From your WordPress dashboard go to Media > Library and click on your logo image. Make sure your image filename is descriptive and provide details in the Alt Text (i.e., business name, location, etc.).

Internal Links
Not only does Google like when you link content to other pages within your website, it makes it a lot easier for visitors to navigate to your most important content. You want to make sure every page on your site is accessible within 3 clicks from your homepage
For example, if you have a senior care agency and you are describing your highly-trained, compassionate