WordPress Websites
We create strategically designed websites that get results for your business.  Mobile optimized and built to last.
Search Engine Optimization
We provide local SEO solutions for your small business.  Designed  to increase your rank in organic search results.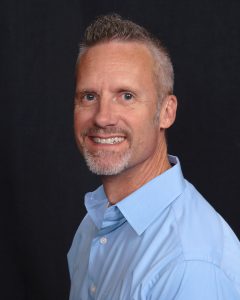 Does your website work hard for your business?
Hi, I'm Vic, founder and website consultant here at Beast SEO.
Your website is key to your  online strategy.  I see many small businesses fail with their marketing because they have a website that is outdated, difficult to navigate and not attracting or converting new business.  Or, they don't have a website at all.   
That's where our strength lies.  Creating awesome websites that are beautifully designed, easy to navigate and designed to generate leads for your business 24/7.   
My approach is through the eyes of a small business owner and my goal is simple.  I will help you grow your business with an awesome website designed to look good on any device and SEO services that will get you ranked on the search engines.
If you'd like to talk about how we can help you achieve your business goals, head over to our contact page and let's chat.
Vic-
See What Our Clients Are Saying
Stacey L.
Developing a website for our business was a stressful thought, but with Beast SEO Web Design on board, it never was. It was both fun and exciting. We never had to learn computer language, but had so much valuable input. Victor… Read more "Stacey L."
Richard B.
As Coordinator of PALS, I am completely satisfied with and excited by our website you created.  The process required clarification of our mission, our strategies, our outreach to the community through many discussions by the Steering Committee with which you participated… Read more "Richard B."
Doug W.
Vic is brilliant. He listened to what I wanted and delivered. I asked his opinion from a consumers perspective and he really opened my eyes as to how I should brand and market myself. If you are looking to have a… Read more "Doug W."
Superior Straw Bedding
The Brief
Mike and Stacey Lauwers of Superior Straw Bedding had a basic website with minimal content on it.  They were looking for a website that would rival their competitors.  They are the first farm in the US to have this specific product and wanted to build a client base. 
Our Approach
We worked with Mike & Stacey to understand the benefits of their new product.  We researched their competitors (who were in Canada) to see what they were doing, what was working well for them, and what we could do differently.  
We focused on content that would highlight the benefits of their product and that would convince visitors that they needed this product.  And, since they use a unique, state-of-the-art technology (first of its kind in the U.S), we took video of the process and highlighted that on the home page.
The Result
The overall website design was modern, bold and clean.  Visitors to the site get the message that dust-free straw is better and healthier for their animals.  How can you not buy that!
They were not running analytics on their previous site so we are tracking their results since launching their new site.  
Planning Ahead For LGBTQ Seniors
The Brief
PALS (Planning Ahead for LGBTQ Seniors) is a local grass roots organization that focuses on helping LGBT seniors plan ahead for their long-term care.  They did not have a website but wanted to build one so they could get information out about their seminars, socials and other events.  And, they wanted to start building an online community for others to connect.
The Approach
We worked with the Steering Committee to understand the mission of PALS and what visitors to the site would be looking for.  We translated that into a fun, engaging site that provided information and encouraged visitors to get involved and create a community.
The Result
The website has brought a lot of attention and awareness of what PALS is doing.  And, they are building a community of people who are helping each other plan for and care for each other.
Senior Living Options of the Desert
The Brief
2015-01-10