Welcome to Beast SEO! A company dedicated to helping small business owners stand apart from the competition.  We all know that a first page rank on Google can translate into significantly more traffic to your site and revenue to your bottom line. We also know that the internet is changing quickly and Google changes their search algorithms hundreds of times each year. So, what is the secret sauce? A great website? Solid SEO practices? Lots of relevant content? Yes, all the above. Let Beast SEO help you conquer the internet.
My Story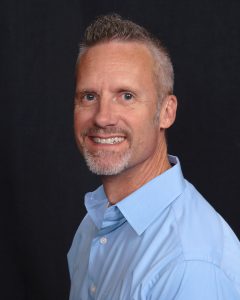 My name is Vic Ide, owner of Beast SEO. I have a degree in Marketing and over 25 years experience in business with Fortune 100 companies. But, none of that prepared me for the internet revolution and the importance of online marketing until I owned my own small business and had to figure out how to stand apart from the competition.
Several years ago I started an In-Home Senior Care Agency and I had a lot of local competitors. I knew that a lot of families were using the internet to search for information on local home care agencies so I made internet marketing a major part of my marketing strategy. I spent a lot of time learning about SEO (search engine optimization) and how to get ranked on the first page of Google for relevant search terms. Then, I systematically implemented it. And, it worked. My business grew quickly and had a great reputation in the community.
Beast SEO Was Born
With that experience I became obsessed with all things web design / SEO and founded Beast SEO.  My hope is that I can save you hours and hours of research, as well as the headache of learning by trial and error.  It's not just about driving traffic to your website.  If your website and your content is not converting visitors to customers, all the traffic in the world will not matter.
My approach is through the eyes of a small business owner and my goal is simple.  I will help you grow your business with an awesome website designed to look good on any device and SEO services that will get you ranked on the search engines.
I think you will find the information here helpful as you grow your local business or start a thriving online business.  And, if you are the do-it-yourself type like I am, you should get some great value from my blog.
Go Forward And Conquer the Internet
If you have any questions, feel free to leave them below and I will be more than happy to help you out.
All the best,
Victor Ide
BeastSEO.com
Contact Me