As an owner of a home care agency I know that home care is local. Your good name and reputation in the community means a lot in this industry. I also know that more and more families are using the internet to research and find home care for a loved one. Therefore, it is crucial that your website works as a lead generator for you and that you stand apart from the other agencies in your area. In order for that to happen your website needs to be on page one in search engine results. In this article I will give you some easy home care agency SEO tips to get your website ranked!
What is SEO
SEO stands for search engine optimization and is the practice of increasing the quality and quantity of traffic to your website through organic search engine results. Quality of traffic is important because you want people coming to your site who are actually looking for your service. If you're a farmer selling apples, you don't want Google sending you people looking for Apple Computers. Once you have the right traffic coming to your site, then more is better. And, organic search results are those you don't have to pay for (such as through ads).
SEO Tips To Grow Your Home Care Agency
If you understand and implement just these 6 easy SEO tips, you'll set your home care agency apart from the other agencies in your local market and rank higher in search engine results. Your quality internet referrals will increase dramatically.
1. What Sets You Apart?
First of all, know what sets your agency apart. What is your unique selling proposition? Why should potential clients choose you? On my website I talked about my personal story, taking care of my mother who had MS for several years while working a full-time job in a Fortune 100 company. And, how that experience led me to leave corporate America and start my own in-home care agency. Don't be afraid to let the world know who you are and what your story is. It helps people connect with you.
Most home care agencies offer similar services so, if you specialize in Dementia or Parkinson's for example, make sure that stands out on your site. Have a page dedicated to Dementia or Parkinson's and write blog posts about the topic. Offer resources for family caregivers who are dealing with these illnesses. Become the online expert as well.
2. Know How Search Engines Read Your Website
Google is constantly changing their algorithms on how they search for content and how they rank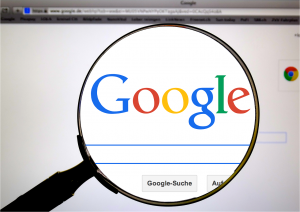 websites. But, what we do know is that, as a general rule, search engines start at the top and work down when they search for relevant content. When you look at your website, think about it as real estate where the top is the most expensive piece of property and it gets cheaper as you go down the page. What I mean by that is the search engines (like Google and Bing) start at the very top of your website when looking for keywords and content. Your URL or website domain name is the first thing they look at. Having keywords like Home Care or Caring, etc. in your URL will rank better than if your URL was generic, like VictorInc.com.
Next comes the header of your website. Make sure it is clear what you do and uses keywords to describe what people are searching for. This is followed by your Page titles and Headers (H1 tags) and page content. You can use Google's Keyword Tool to search for keywords that people are searching for. A decent keyword will generate thousands of searches and some have low competition. Use local keywords as well. Remember not to just add keywords willy-nilly to your site. People will be reading your content so it needs to make sense to them. And, Google might consider it keyword stuffing and may penalize your site.
3. Have a Good Responsive Website
A well-structured, fast, mobile-friendly website is essential these days. Most people are searching on mobile devices so your website needs to look good on all platforms. Check to make sure your website is responsive and, if not, it's time for a little upgrade. You also want to make sure that your website has great content and is easy to navigate.
4. Create Great Content
When someone types something into a search engine they are usually looking for an answer to a question or a solution to a problem. The search engine's job is to present you with the most relevant content that will answer that question. Their algorithms will search the internet to find the best content and, if your content is not the best, you will not be found. This is probably the most critical component of SEO. Search engines are looking for great content that is relevant and original.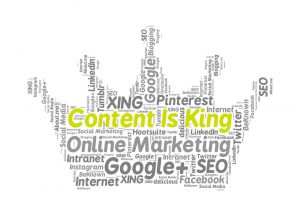 You need to have a blog and post articles regularly. The intent is to provide value to people who are searching for answers to their questions. Your content will give you credibility and your readers (and clients) will feel comfortable with you. Your credibility will generate momentum and Google will recognize that you are an expert and will reward you with higher search rankings.
One final comment on this point is that you need to stay active on your website. Blogging regularly, replying to comments, and creating links to and from other websites will get you noticed by the search engines.
5. Create a Google My Business (GMB) Listing
Google My Business is a one-stop-shop to manage how your business shows up in the search engines. It is an essential tool for managing how your business shows up in Maps, The Knowledge Graph, Google+, and organic search results. If you've ever searched for a business on Google and a big picture with a map, business hours, directions, etc. shows up on the right-hand side of the page, that is a Google My Business listing. As a local business owner this is a must-have. It is the biggest driver of local SEO success.
To learn how to sign up for and manage your Google My Business listing check out my article Google My Business Account – Optimize Your Listing.
6. Get Listed On Local Business Directories
A local business listing is an online entry that contains your businesses name, address and phone number (NAP) along with other details. There are dozens of local sites like Yelp, Foursquare, and Yellow Pages where you can list your business information for free. Local business listings (also called citations) play a vital role in your company's reputation, rankings and revenues. I have included a link to an article I wrote that will  help you with Local Business Directory Listings – SEO Juice For Your Website.   It includes a list of the top 50 local directory sites in the USA.  Spend a little time creating a free listing on these sites and it will pay off handsomely.
Stay The Course
It may take some time for you to see results from your SEO efforts so don't get discouraged. Consistently applying the above tips will create a foundation for success and you'll build credibility and trust not only with the search engines but with your prospects and clients as well.
Let me know if you have any questions or if I can help in any way.  I do local SEO and would love to answer any questions you have.
You may also want to check out these additional articles.