A website with the right domain name can be a game-changer for your business. In this article I'll discuss how to get a domain name for a website. From how to choose a name to where to buy and register your domain name.
What Is A Domain Name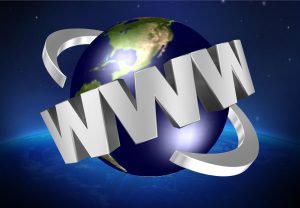 Every website has a specific name that identifies it on the world wide web. It's like your home address for your website. Each one is unique. My domain name is www.beastseo.com. No other website out there has that specific name. Your domain name should identify your business in some way or reflect the content and subject of your website. There are websites that will help you search for available domain names and I'll talk about those in a minute.
The Importance of a Domain Name
It's your brand. Your domain name is just as important as the name of your business. It is how your customers will find, remember and share your company with others on the internet.
It is an asset. Your domain name and website is an asset and could potentially be worth a lot of money. The domain names sex.com and business.com sold for millions of dollars. And, just imagine what amazon.com is worth?
It affects SEO and how people find your website. Having keywords that describe your business in your domain name can help you with ranking on the search engines. For example, I have "SEO" in my domain name which should give it a boost when people are searching for SEO.
How To Choose A Good One For Your Business / Website
Make it brandable. If you are promoting a business, think of a name that shows the personality of your business, describes your business or creates some sort of feeling when others experience it. If you are promoting yourself you may want to think about a domain with your name in it. While it can be a benefit to have industry keywords in your domain name think about what companies like Google and Amazon have been able to do. They chose names that have nothing to do with the business they are in but they've been able to create huge brands around the name.
The shorter the better. Shorter domain names are better for a lot of reasons like being able to remember them and spell them correctly. And, one word names are great if you can get them. But, many of the shorter domain names are already gone. So, try adding a second word or even a third word in your domain name as you search for one while staying true to your brand.
Avoid dashes and numbers. Numbers and hyphens cause confusion. It is best to stay away from adding these in your domain name.
Use Location or Keywords. If you are a local business such as a Home Care Agency in Topeka, you may want to include the location in your domain name like www.homecaretopeka.com.
Use the right domain name extension. I would always go for a .com extension if at all possible. Over 75% of all domain names use .com extensions. It's the preferred extension and the easiest to remember. And, some browsers allow people to enter a name only in the address bar and the site will, by default, return a .com site.
Find Your Domain Name
Now it's time to start searching for available domain names that identify your business and take into consideration the factors listed above. I recommend that you use a domain name registrar to search for and register your domain. Once you're on their site it's as simple as entering in your desired domain name and hitting the search button. They will let you know immediately if that domain name is available and how much it will cost. If your requested domain name is not available they will return a list of suggested domain names that are similar. Just keep playing around with that until you find your ideal domain name.

I recommend the following domain name registrars to begin your search.
GoDaddy – They are a domain name registrar and a web hosting platform. I have used GoDaddy for years and it is where I have registered the majority of my domain names. They are easy to use with great customer service. The price for a domain is $11.99/year and they will occasionally have special offers.
Namecheap – They are also a domain name registrar and a web hosting platform. The price for a .com domain name will start at $9.98/year plus $.18/year (a mandatory fee charged by ICANN). I don't have much as much personal experience with Namecheap but they are known to be a reputable registrar.
Registering Your Domain Name
After you find an available domain name you must register it with an organization called ICANN. The domain name registrar you are using (i.e., GoDaddy or Namecheap) will do this for you automatically. Things to remember when doing this:
Registering direct with a domain name registrar allows you to ensure that you are listed as the registered owner of the domain. If someone else (like your web host) decides to register the domain under their name, you could end up paying a lot of money to get it back or worse.
Make sure that you don't let your domain name expire. Your domain name registrar will notify you as your domain names are nearing the expiration date. But, I recommend that you set yourself up on automatic renewal so that your domain name doesn't expire. People have lost businesses because their domain name expired and someone else bought it.
To Summarize
Your domain name is important to the success of your website, your business and your online presence. It will define your brand and attract new customers or followers. The process of finding and registering your domain name is not that daunting but you will want to put some thought to what you want your domain name to be and how it will represent you. Good luck and please leave a comment below if I can be of any help.