Does blogging help SEO? I get this question a lot from small business owners. First of all, having a blog on your website isn't in and of itself a ranking factor. However, having a blog does contribute to many of the key ranking factors that the search engines look at when ranking websites. Therefore, blogging is great for SEO.
When you are adding fresh content to your website that is relevant to your business and to your audience, it can make a huge difference in how your site performs in the search engines. In this article I will give you 6 reasons why a blog is good for SEO and good for your website.
First, It's Important to Understand How Search Engines Work
Search engines like Google do three things.
They search or crawl the internet for information.
They keep an index of the words / information they find and where they find them.
They present that information in the index to users who are searching for words or a combination of words.
Obviously that is a very simple summary of a very complex process. Search engines are dealing with an unbelievable amount of information using complex algorithms to come up with the most relevant search results. Some of the key factors in ranking high in the search engines are:
Relevant content – how relevant is the title and content of the page.
Quality of the content and of the website – content needs to be thorough, informative and useful to the reader. Your website also needs to be accessible and optimized for search engines.
Date of publication – Google likes to show up-to-date information so the date of publication is taken into consideration.
Popularity of a page – this does not have anything to do with traffic but how other websites perceive the page. If your page has a lot of back links from other websites, that is a sign that your website is popular or has some authority.
Other factors – such as page speed, location, and device type.
Since today's SEO best practices are all about relevancy and intent, having a blog will make a big difference in how your website performs overall in search engines. Here are 7 reasons why.
1. Blogs Provide Fresh, Relevant Content
My SEO mantra is "Content is King" and it should be yours too. After all, the internet is nothing but content. And, the search engines are looking for the freshest, most relevant content out there to present to search queries. Having a blog will keep your website content fresh.
I'm sure you've stumbled onto websites that look like they haven't been updated in years. Immediately you lose trust in the information on that site. My first thought is that the company is out of business or, at the very least, not relevant anymore. Also, if search engines see that your website has not been updated in a while they will continue to put you at the bottom of the search results.
Putting fresh content on your website will keep your site alive and will get noticed by the search engine algorithms as well as by users who will view your content as current. Most small business owners don't update their homepage often (nor should you unless there's a business reason to). By having a blog you can keep your website up-to-date with fresh relevant content.
2. A Blog Encourages Visitors to Stay on Your Site Longer
Google's main job is to provide the people performing searches with the exact information they are looking for so that they keep coming back and using Google again. If someone clicks on a search result and immediately determines that the information on that page is not what they were looking for, they'll leave that site and go back to the search results to try again. This signals to Google that they did not get it right. On the other hand, if they click on a search result and stay on that page for a while, that signals to Google that this particular website was quite helpful.
Now, while Google claims that the length of time someone spends on a site is not a ranking factor, there is plenty of reason to believe that they do pay attention to it. A blog post with relevant information that is useful to the visitor will encourage them to stay on your site longer.
3. Blogs Help you Expand Your Keywords
People find your site by searching for keywords. Because of the way search engines function, you can really only optimize a web page for one or two keywords without diluting the effect. If you try to put too many keywords on a page, Google will not only have a difficult time determining what that page is actually about, they may also view it as keyword stuffing. Either way, it will not help you in how you rank in the search results.
Having a blog will allow you to expand your use of different keywords. Since a blog post (article) is typically about a single topic, you can write a post and focus on a different keyword each week or month, whether they be different products, services or features of your business.
4. Helps You Target Long-Tail Keywords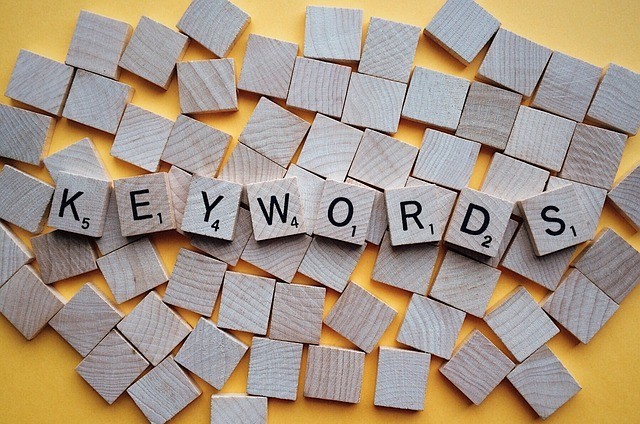 It's typical for small business owners starting out doing SEO to aim for the most relevant keywords for their business. For example, if you sell pet supplies, you want to rank on page one of Google for "pet supplies".
Now, that's a great idea if you're the largest pet supply brand in the country. If you're not, you'll have a difficult time grabbing the top spot for that keyword. SEO is very competitive. The best bet for smaller, local businesses is to target longer keywords that are more specific to what people are searching for, yet still relevant to your business, and try to rank for those.
These are called long-tail keywords and are extremely important in any SEO strategy because they are less competitive. Half of all searches are for keywords that are four words or longer. These are perfect keywords to target in a blog post. If you sell pet supplies, you can use your blog posts to provide information on "retractable leashes for large breed dogs" or "cat litter that doesn't clump".
These long-tail keywords don't attract as much traffic as "pet supplies" but, they still attract people in your target audience and are much less competitive to rank for. If you can get to page one using some long-tail keywords, you'll get a lot more traffic on your site than if you rank on page 10 for "pet supplies".
5. Blogs Attract Links (internal and external)
There is no arguing the fact that Google likes to see links pointing to your site from external websites as well as internal links pointing to other pages on your own site.
Internal Links – One of the most common SEO mistakes people make is not linking to other pages on their website. And, it's so easy to do. You probably have some opportunities on your homepage to link to other pages on your website. For example, if you have a senior care agency, you can link to your "caregiver" page when you mention the word caregiver on your homepage.
As you start blogging and adding articles, you'll naturally start to see many opportunities to link content to other pages on your website.
External Links – While internal links matter, it's much better (and more difficult from an SEO perspective) to get external links to your site. Google sees it as a sign that your website is trustworthy and has authority if other respected websites are linking to your site.
When you write a blog you are filling your website up with loads of valuable information. When other websites deem your content to be valuable, they will link to your website thus offering their readers more information. There is more likelihood that your content will be linked to if you have a lot of blog posts on your site. And, another site is much more likely to link to a blog post you wrote about cat litter that doesn't clump than to your homepage.
6. Helps you connect with your audience
While this is not a direct ranking factor like links are, connecting with your audience will greatly contribute to your ranking. When someone reads your blog post that they love, they are more likely to comment on it or share it with others on their social media. This attracts more visitors who will then do the same. They are also more likely to return to your website to read more of your content and maybe even sign up for your email list. This shows Google that people like your website and ultimately increase your rankings in the algorithm.
But, even better than ranking on Google, the great thing is you are engaging potential customers. They are visiting your website, engaging with it, and ultimately buying from you. This is what it's all about…and the reason you want to rank on Google in the first place.
What Do I Write About?
So, I knew you were going to ask that question.  Check out this video below for some awesome, inspiring information on blog topics that will drive your business through the roof.
Get Blogging
Publishing a blog on a regular basis is a great way to boost your SEO. While a blog is not a ranking factor itself, it contributes to many of the ranking factors and will ultimately help your site rank higher in search engine results. So, get blogging and become the go-to authority in your local market.
Please let me know if you have any questions or comments below. Or, if there's anything I can do to help you.